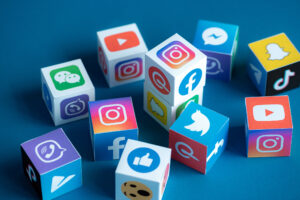 🌐 BigMouth Media Social Media Services: Elevate Your Presence, Ignite Engagement!
Welcome to the digital realm of influence, where BigMouth Media transforms ordinary social media presence into extraordinary brand stories! 🚀
Social Media Management: Let us be the maestro of your online symphony! BigMouth Media crafts bespoke social media strategies tailored to your brand. From content creation to scheduling and community engagement, we orchestrate a harmonious blend that resonates with your audience across platforms.
Content Creation and Curation: Immerse your audience in captivating narratives with our creative wizards! Our content team specializes in crafting visually stunning graphics, compelling copy, and engaging multimedia that speaks volumes about your brand. From eye-catching posts to shareable stories, we curate content that sparks conversations.
Analytics and Insights: Numbers tell a story, and we decipher the tale for you! BigMouth Media provides in-depth analytics and insights, helping you understand your audience, track campaign performance, and make informed decisions. Harness the power of data to refine your strategy and maximize impact.
Social Media Advertising: Ignite your reach with targeted advertising campaigns! BigMouth Media designs and executes advertising strategies across social media platforms, ensuring your brand message reaches the right audience at the right time. From sponsored content to dynamic ads, we amplify your presence and drive results.
Community Management: Build a tribe around your brand! BigMouth Media nurtures online communities with a proactive approach to engagement. Responding to comments, fostering discussions, and creating a sense of belonging, we cultivate a loyal following that becomes an integral part of your brand narrative.
Reputation Management: Your reputation is our priority! BigMouth Media monitors online conversations, addressing concerns promptly and highlighting positive interactions. We safeguard your brand image, ensuring that your online presence aligns with your values and resonates positively with your audience.
Influencer Collaborations: Join forces with influencers who align with your brand ethos! BigMouth Media identifies, engages, and manages influencer partnerships that amplify your message to a wider audience. From micro-influencers to industry leaders, we connect you with the right voices.
Ready to embark on a social media journey that transcends the ordinary? Choose BigMouth Media – where innovation meets influence! ✨ #BigMouthMedia #SocialMediaMasters #DigitalInfluence